We've had so much fun along the way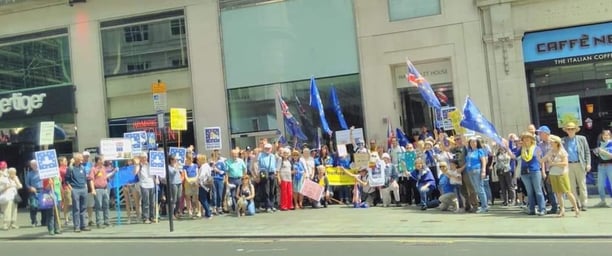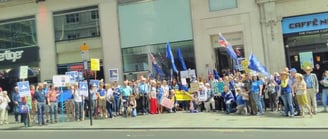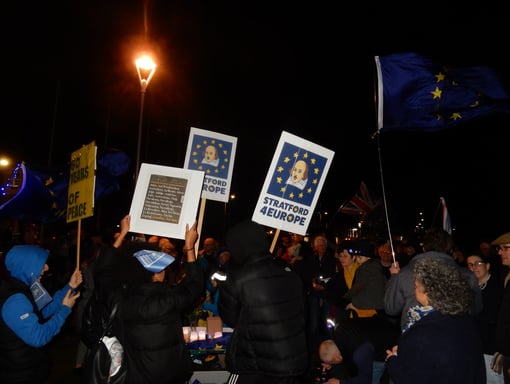 Time to dust off your placards and dig out your Stratford4Europe T-shirts!
The National Rejoin March II will bring pro-Europeans together to say that we want the UK to rejoin the European Union. The march will be family friendly, welcoming and positive.
The march begins at 1.00 pm and will start at the bottom of Park Lane and end at Parliament Square where there will be a rally with speakers from 2.30 - 4.30pm.
As before, we have booked a coach to take supporters down to the march. The coach will be picking up in both Stratford and Warwick. The cost of the coach is £26 but please contact us in confidence if you are low waged or un-waged. Full details as well as the coach booking information are on our Eventbrite page here.
Come prepared with flags, banners, placards, sandwiches and beverages for the journey and day. Also, please remember to bring or wear appropriate shoes and protection from the elements. Bags can be left on the coach (at your own risk) during the event and there is ample space in the coach stowage to accommodate mobility aids (wheelchairs, collapsible chairs, etc.) and children's pushchairs.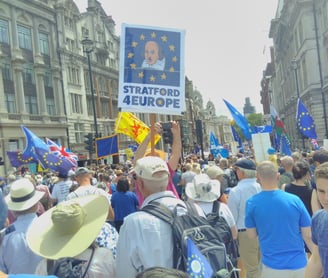 Coach to the NATIONAL REJOIN MARCH II in London
Saturday 23rd September
A fabulous day!
Stratford4Europe sent a 53 seater coach to London for the National Rejoin March II on 23rd September 2023.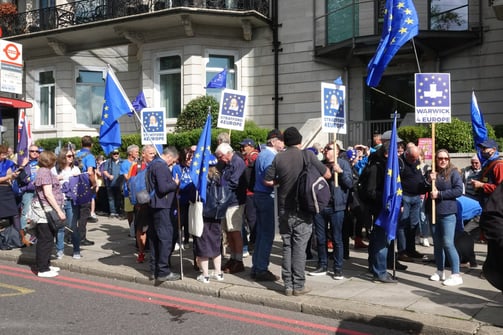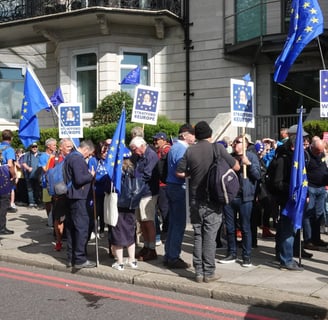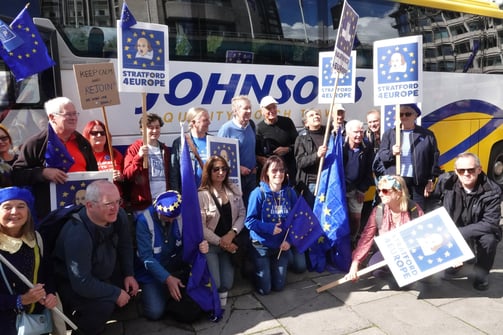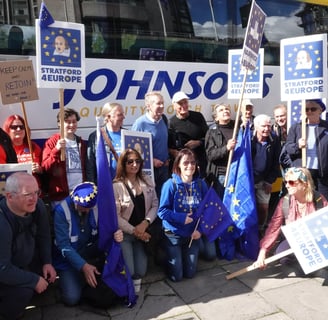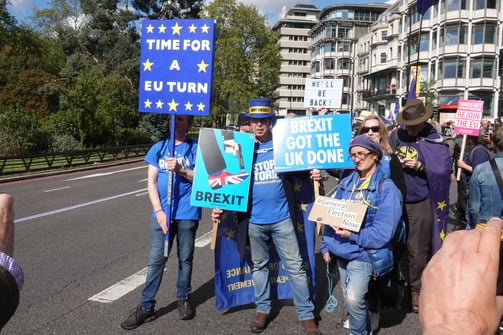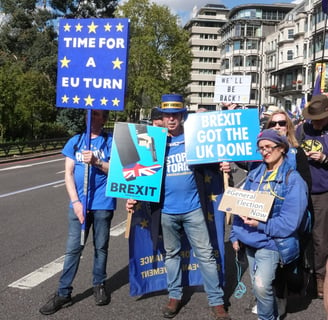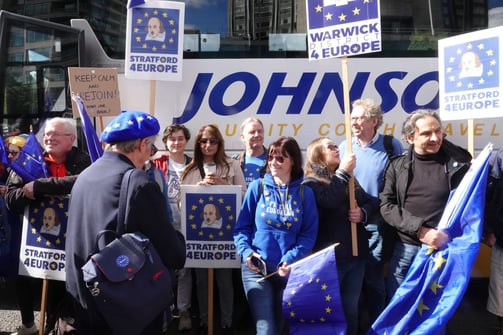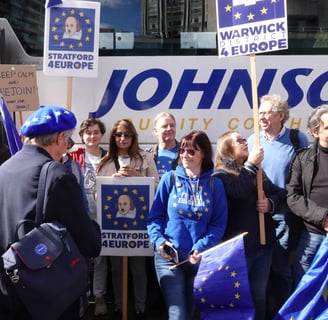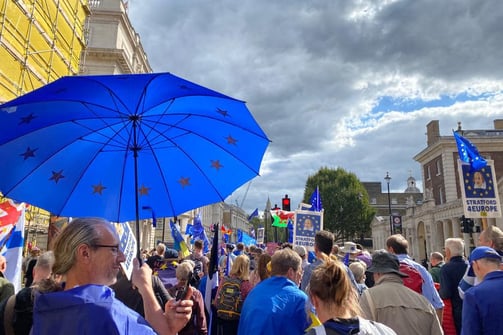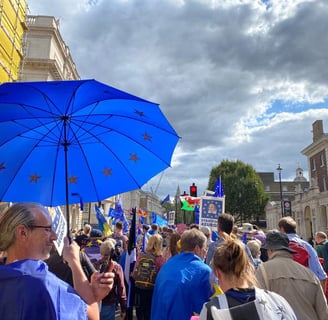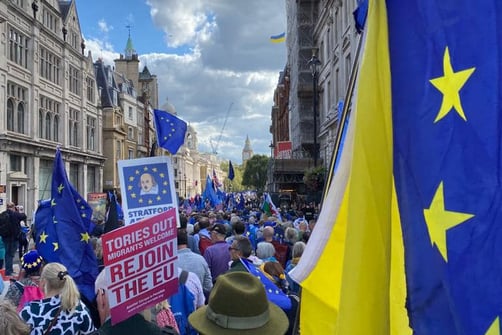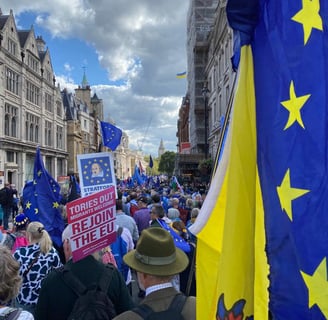 7:00pm Thursday 14th September 2023
Holy Trinity Parish Centre, 7 Trinity Close, Stratford-upon-Avon, CV37 6BQ
Never heard of Count Richard Coudenhove-Kalergi? He had the idea of creating a union of European countries complete with integrated government and a common nationality – 100 years ago! What's more, he nearly pulled it off. His biographer, Martyn Bond, is a former diplomat and BBC correspondent who will tell us how his legacy inspired those who came after him. Join us for a fascinating insight into the origins of the European Union and what the past can tell us about today.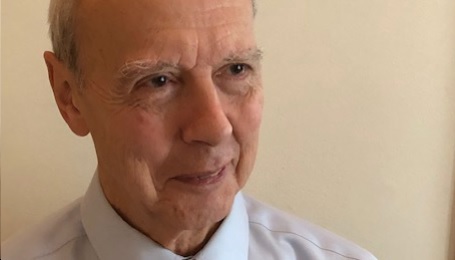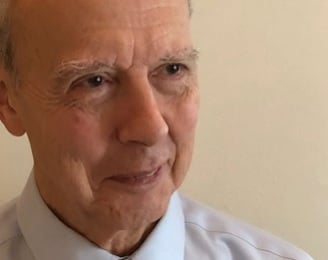 THE MAN WHO INVENTED EUROPE
with Martyn Bond
To register for your
free ticket
click here,
where you can find more details of this live event
and the speaker.
Euro Cafe
Join us at our latest Euro Cafe (formerly Brexit Cafe)
Saturday 24th June from 10.00 am to 12.00 pm - The White Swan Hotel, in Rother Street, Stratford-upon-Avon
The delightful Euro Café returns on Saturday 24th June, 10-12 noon in the lovely function room at the White Swan Hotel, Rother Street, Stratford.
We have held a couple of Euro Cafes in the last year and have attracted new faces as well as welcoming back old friends.
The café is a great opportunity to come and meet people. As usual, we are also extending an open invitation to anyone with an interest in discussing all things European, whether in favour of the EU or not. Better still, there will be free hot drinks and pastries!
Please put the 24th of June in your diary and do pop along on the day. As well, please bring family and friends.
The café is a place to chat and we especially welcome EU27 citizens living in Warwickshire and others affected by Brexit.